Canvas Holidays Discount Code & Canvas Holidays Cash Back February 2023
Take your camping adventure to another level by planning a holiday with Canvas Holidays UK which offers a great experience to local and foreign travellers at reasonable prices. Have unlimited fun on your trip with impressive offers that are available here in the form of Canvas Holidays discount codes and coupons.
Canvas Holidays Coupon Code - Book Camping Holidays & Nab Up To 40% OFF - 200+ Campsites Across Europe
Find more than 200 campsites for your best vacations in Europe and save huge up to 40% on booking campsites at Canvas Holidays.
Canvas Holidays Coupon Code - Enjoy 5% Loyalty Bonus If You Are A Repeat Customer - Bumper Savings
Repeat Customer Benefit - Nab this deal to get a fabulous discount of 5% on your repeat bookings and save huge.
Canvas Holidays Coupon Code - Blue Light Card Special - Enjoy 10% Discount On Your Reservations - NHS Discount
NHS Exclusive - Collect a discount of 10% on your bookings if you a part of NHS Staff using Blue Light Card and enjoy your savings.
Canvas Holidays Sale - Plan Breaks For 7 Nights & Pay For 5 - Stay Longer Deal
Stay Longer Deal - Tremendous Savings! Enjoy this deal just by paying less and stay more. Grab this deal to save money of 2 Nights stay and pay only for 5 nights if you book for 7 Nights.
Canvas Holidays Sale - Get Up To 30% OFF - Book Your Stay In Top 10 Campsites
Book the best hotels in the top 10 Campsites including Italy, Croatia, France, Spain, and more to spend your holidays. Reserve now and get up to 30% OFF.
Canvas Holidays Sale - From £147 Reserve Camping With Hot Tubs
Book campsites that offer Hot Tubs for extra luxury, book now from the greeting page at the starting price of £147.
Canvas Holidays Sale - Reserve Campsites & Enjoy Up To 40% OFF - New Campsites For 2023
Book 2023 New Campsites by coming on the sale page, and get a fabulous discount of up to 40%. Reserve Now!
Canvas Holidays Sale - Book Your Vacations Now To Collect Up To 30% OFF - 2023 Holidays Sale
Book your cheap and best 2023 Holiday Sale by visiting the sale page to get a huge discount of up to 30%. Reserve Now!
More about Canvas Holidays
Cancellation
You can cancel your trip booked at Canvas Holidays UK for any reason and pay the cancellation charges which are £99 when informing them at least 42 days before travel and 100% of your booking fees when notified them 7 days or less before your check-in date.
The cancellation charges vary depending upon the time between a written notification of cancellation is received by them and the start date of your holiday.
Guaranteed Refund
You can book with confidence as Canvas Holidays Refund Guarantee assures the stay for the customers. Get peace of mind for choosing them as they have got multiple flexible booking conditions.
If they fail to deliver the service or you cannot travel due to FCDO advice against travel then they allow you to change the destination or claim for a full refund. Please note that the advice should be on a date which is at least 10 days before your departure.
Free Amendments
Take your family to the Lake Garda holiday parks or other tourist hotspots without any worry as at Canvas Holidays UK, the customers get flexibility in their booking with a Free Amendments policy. The stays can be changed up to 7 days before the check-in date.
You can make changes to your stay, date, or duration at zero amendment charges. Please note that any changes made within six weeks of departure will incur the holiday cost.
Canvas Holidays Sale - Enjoy Up To 15% Discount On Your Bookings - Spain Holidays
Spain Holidays - Get a fabulous discount of up to 15% on booking your lavish vacations in Spain and save big. Reserve Now!
Canvas Holidays Discount - From £154 Camping In South Of France
Book cheap and fully-loaded campsites to explore the South of France with your loved ones. Book now as the price starts from £154.
Canvas Holidays Discount - From £175 Reserve Famous Lakeside Camping
Visit the landing page to book Lakeside Camping by choosing the best place as the price starts from £175. Reserve Now!
Canvas Holidays Discount - Book For Desired Dates From £308 - Campsite Duinrell
Campsite Duinrell, Amsterdam, plan your vacations now by visiting the greeting page as the price starts from £308.
Canvas Holidays Discount - From £189 Book Camping In Lake Garda
Camping in Lake Garda is the best option to choose for your memorable vacations, plan now and book campsites as the price starts from £189.
Canvas Holidays Discount - Reserve Your Breaks & Collect Up To 45% OFF - Camping In France
Camping in France is total fun, plan for booking campsites by booking at the landing page, and reserve now to get a massive discount of up to 45%.
Canvas Holidays Discount - Book Best Campsites & Get Up To 35% OFF - Dog Friendly Holidays
Dog-Friendly Holidays - Looking for cheap and best campsites which allow you to have a pet along? find special offers available on the greeting page and get a superb discount of up to 35%.
Canvas Holidays Discount - Stick To Social Sites & Enjoy Various Deals To Save - Make Money
In order to get the latest Discount Code and Sale benefit follow this merchant on social media and save huge.

Canvas Holidays Discount - From £154 Book Couples Camping Holidays Campsites
Finding cheap campsites for Couples Camping Holidays? the come to the landing page to reserve as the price starts from £154.
Canvas Holidays Discount - From £187 Enjoy Camping Holidays In Normandy
Visit the greeting page to plan and book Holidays In Normandy by the starting price of £187. Book Now!
Canvas Holidays Discount - Register & Get All Notifications Of Latest Deals - Sign Up Savings
Sign Up Offer - Take the best use of your E-Mail ID by registering with and get all the notifications regarding the latest offers. Register Now!
Canvas Holidays Discount - From £131 Book Your Camping Breaks In Croatia
Have a close look at the luxurious Campsites In Croatia that are ideal for all your break types. Book as the price starts from £131. Book Now!
How do I use the Canvas Holidays promo code?
On our website, type Canvas Holidays in the search box.
Click on the name appearing below.
From the listed Canvas Holidays voucher codes, copy one.
Book your holiday from their web portal.
While making the online payment, paste the Canvas Holidays discount code.
Receive an instant discount and earn cashback on registering yourself here.
What is the Balance Payment extension at Canvas Holidays UK?
You get from 12 weeks to 6 weeks before your travel date to pay the balance so that you get more flexibility.
What is the minimum amount to reserve a stay?
Canvas Holidays UK offers a minimum balance of only £99 to book your stay and pay the remaining balance before 6 weeks of your departure.
When will my booking get confirmed?
Canvas Holidays UK sends the booking confirmation invoice and email with the booking reference number to the travellers soon after they have made the payment.
Can I book a flight at Canvas Holidays UK?
Unfortunately, you cannot book flights at Canvas Holidays UK but they can give you advice on the best routes to choose. Call them on 0345 268 0827 or find the information related to the closest airport to the campsite on their pages.
Do Canvas Holidays have an NHS discount?
Yes, if you fall in the category of keyworkers then enjoy Canvas Holidays NHS discounts of 10% off and 15% off on your Luxury Camping Holidays planned for the next year.
Does Canvas Holidays offer a Teachers' discount?
For the teachers and members of the Education staff, vacations are going to get more exciting with the Canvas Holidays Teachers Discount which has a free cancellation policy, exclusive Canvas Holidays discount of up to 15%, one-price accommodation for both small and large groups and many more.
How do I save more at Canvas Holidays UK?
Take the advantage of the fresh Canvas Holidays voucher codes that are available on this page every time you plan a tour. And don't forget to utilise the bumper offers during the grand sale events including Canvas Holidays Black Friday Sale, Cyber Monday Sale and New Year Sale.
What are the related travelling options?
You have incredible staying and travelling options at impressive discount codes provided by popular sites like Zafiro Hotels, Marsdens Cottage Holidays, Riviera Travel and Booking.com.
Similar Voucher Codes
Zafiro Hotels Coupon Code - Book Flight + Hotel Together & Save Up To 30% - Package Deal
Package Special - Grab this money-saving deal to get a bumper discount of up to 30% on booking flights and hotels at the same time. Book without using any codigo promocional.
On the Beach Coupon Code - February 2023 Offer - Unlock Up To 30% Discount On Shopping - Cheap Beach Holidays!
Catch the best and value for money deal on beach holidays for couples or families and snatch up to a 30% discount by booking the best hotels at popular locations like the Canary Islands, Spain Holidays, Greece Holidays, Turkey, and more.
Falkensteiner Hotels Sale - Book & Receive Discount Up To 25% - Family Getaway 2023
Family Getaway 2023 - The best way to treat your family is by giving the best family getaway on your favorite destinations where you can get unique experiences and opportunities for adventure. Book now and receive a discount of up to 25%. Hurry!
Sykes Cottages Coupon Code - Up To 50% OFF - Sykes Cottages New Year Holidays - Sykescottages.co.uk Exclusive!
New Year Holidays - Visit the landing page and make your bookings now for the best of cottages available. Book now and enjoy a huge discount of up to 50%. Hurry!
Sykes Cottages Coupon Code - Get Free Accommodation In London - NHS Key Worker Discount Self Catering Chester
Blue Light Card Discount - Visit the landing page and verify your status as Key Worker to grab free Accommodation and Amenities for Free in London. Hurry!
Rate Canvas Holidays Vouchers Experience
Rated
5.0
/5 from
3
reviews
Rate us on Google
Active Canvas Holidays Voucher Code & Discount Codes for February 2023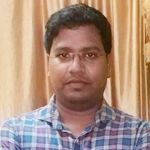 About Canvas Holidays UK
Whether you are looking for campsites in South France or thrilling adventures in Spain, Canvas Holidays is equipped with all the services that make travellers encounter their best vacations. They are in the business for more than 55 years and have got recognized on different platforms for their premium services including achieving the Gold Winners in British Travel Awards.
Book your tour for any of the top destinations like Brittany, Normandy, Lake Garda, Croatia, Holland, Veneto, Loire Valley, and Germany from their online platform, and use our Canvas Holidays voucher codes and Canvas Holidays promo codes to gain maximum savings on your holidays.
Campsites in 9 Countries
Discover peaceful, exciting, and mesmerizing places of Europe with Canvas Holidays which has hundreds of campsites from small to large in nine countries for you to choose from in the form of:
Canvas Holidays Spain
Canvas Holidays Germany
Canvas Holidays Italy
Canvas Holidays France
Canvas Holidays Holland
Canvas Holidays Switzerland
Canvas Holidays Croatia
Canvas Holidays Austria
Canvas Holidays Portugal
They have got a variety of accommodations including tents, mobile homes, pitches, and lodges for a more personalized experience for the tourists. Travelling to a different country is trouble-free with their English-speaking staff that not only welcomes you but also ensures that you have a fantastic time throughout without having to struggle in communicating in the language you are comfortable with.
Payment
Pay for your South France camping or anywhere in Europe securely via Visa or Master Card at zero credit card fees. Deposit £99 in advance and make your reservation at Canvas Holidays UK and pay the balance up to 6 weeks prior to your departure date. You can also utilize the Canvas Holidays discount codes that are listed here to earn savings effortlessly.
Customer Service Contact
Although the Canvas Holidays UK web portal has got everything you need to plan a tour if there is any issue regarding your booking or after then contact them without any hesitation via the following ways:
Dial their phone number: 0345 268 0827
Send them an email:
enquiries@canvasholidays.co.uk
During your holiday, there will be campsite couriers present to help you out.
If you are not happy with the trip then- talk to your Canvas courier, Call the Canvas Holidays Head Office (01383 629 000), or fill out their Customer Comment Forms within 28 days of your return. Their customer support hours are –
Monday-Thursday: 9 am-8 pm
Friday and Saturday: 9 am-5 pm
Sunday: 10 am-4 pm
Sign Up for Offers
Free yourself from the daily hustle and bustle of life with a much-needed break at pocket-friendly prices! All you have to do is subscribe to the Canvas Holidays UK newsletter service to know about the latest Canvas Holidays promotions, holiday deals, and newly launched services. Moreover, find Canvas Holidays offers on our web portal that gives the users promised discounts.