Direct Asia Cash Back, Coupons & Discounts March 2023
The easier and less complicated insurance of motorcycles, cars and travel is possible only at Direct Asia Singapore. Here, you will find the exceptional benefits attached to the insurance plan with the lowest monthly premium EMIs, just use the Direct Asia promo code and get the discount as well as cashback from us.
Direct Asia Coupon Code - Enjoy Up To S$350 eCapitaVouchers For FREE On Signning Up For A NEW Direct Asia Car Insurance Policy
Buy car insurance policy from the respective page and get up to S$350 eCapitaVouchers for FREE.
Direct Asia Coupon Code - Buy Travel, Motorcycle & Car Insurance For Up To 60% OFF With Directasia Promo Code
Place your order for travel, motorcycle and car insurance at the landing page and redeem savings of up to 60%.
Direct Asia Coupon Code - Amazing Deals On Getting 1 Month Free Car Insurance For Senior Citizens With Direct Asia Promo Code
Don't miss out on the deals on getting a 1-month of free car insurance for the senior citizen by using the given promo code. Book now.
Direct Asia Coupon Code - Purchase Direct Asia Insurance Of Car Or Motorcycle To Receive Up To S$100 Shell Fuel + FREE 24 Hour Breakdown Assistance
Insure your car or motorcycle by purchasing a policy and get up to S$100 worth of Shell fuel plus FREE 24-Hour Breakdown Assistance.
Direct Asia Sale - Purchase Direct Asia Travel Insurance For For Group Travelers Of 2 To 6 & Get Extra 10% OFF
Buy travel insurance for group travelers of 2 to 6 people online. Buy now with a minimum 3 people & get an extra 10% OFF.
Direct Asia Sale - Do Your Travel Insurance Online For An Individual From Direct Asia Singapore At The Starting Price of S$14
Do not miss the chance on buying travel insurance for an individual from Direct Asia SG at the lowest price of S$14.
Direct Asia Sale - Shop Asia Direct Travel Insurance For Your Family Online & Go With Free For Kids
Acquire the deals on buying travel insurance for your family from the web page. Buy the plans & get free for kids.
Direct Asia Sale - Pay 40% Less On Travel Insurance
Make your purchase of Direct Asia Travel Insurance at the respective offer page and make your bill 40% cheaper with this special deal!
More about Direct Asia
Motorcycle Insurance
For the motorcycle admirers, get your bike insured with the minimum starting from $8.50 per month only at DirectAsia Singapore. Singaporeans experience the easiest online insurance with transparent pricing where you also get to customize with the additional optional benefit available in the form of NCD Protector plus and New for Old Benefit. You can choose the type of motorcycle insurance by choosing from the below-mentioned options.
Private Us
Private Use and Commuting
Private Use and Business
Travel Insurance
For those who love to travel Direct Asia Singapore has a travel insurance program that will add some security to all your travel plans. With the different types of travel insurance, you get to customize the kind of insurance you want at Direct Asia Singapore. Find the below-listed travel insurance plans and choose accordingly.
Individual plan
Family Insurance
Group Insurance
You also get to add some additional benefits such as Maid, Extreme sports, and sports equipment. Choose from annual and single travel insurance.
Car Insurance
With the lowest premium amount of 0.76/day, you get the liberty to customize your car insurance plan. Your car insurance will cover all sorts of worries related to any sort of damage to your car and choose from the below mentioned accordingly.
Third-Party Only – For the drivers with concerns regarding the budget.
Third-Party Fire & Theft – For those who have a concern regarding the theft and fire and want to claim the coverage in full.
Comprehensive – Covers almost everything, you get peace of mind with this.
Direct Asia Sale - Receive Additional 10% OFF On Insuring Your 2 Motorcycles
Steal an additional discount of 10% on insuring your 2 motorcycles from Direct Asia Insurance. Hurry & Buy this insurance for 2 of your bike.
Direct Asia Sale - Purchase Directasia Motorcycle Insurance & Grab Up To S$100 Worth Of Shell Fuel + FREE 24 Hour Breakdown Assistance
Insure your motorcycle by purchasing insurance and grab up to S$30 worth of Shell fuel plus FREE 24-Hour Breakdown Assistance.
Direct Asia Sale - Grab Extra 10% OFF On Second Directasia Car Insurance
Get an additional 10% savings on buying insurance for your second car from the respective page.
Direct Asia Sale - Purchase Car Insurance For Your Cars With Additional 10% OFF
Complete the process of car insurance for your car from Direct Asia SG. If you have NCD50 for at least 5 consecutive years then you are permitted to use NCD60 & receive an extra 10% OFF.
How to use Direct Asia Promo Code?
Search for Direct Asia in the search column available on the website and click on the first suggestion.
You will land on the page full of Direct Asia promo codes and more.
Select from the listed deals and offers and you will be redirected to the website of Direct Asia Singapore.
Ensure your future travel and vehicle and get safe from any sort of future issues.
Apply the copied Direct Asia promo code and you will be provided with an applicable discount.
What are the important things to qualify for DirectAsia's Motorcycle Insurance?
To qualify the motorcycle insurance at Direct Asia SG, you must be the owner of the vehicle and should have a valid license for at least two years.
Does the single Trip policy come with any sort of limitation at DirectAsia Singapore?
Yes, the trip of up to 182 days can be covered under the single trip policy of DirectAsia SG.
How many types of travel insurance plans are available at Direct Asia SG?
There are three different travel insurance plans available at Direct Asia Singapore and those are mentioned below.
Individual plan
Group plan
Family plan
Is NCD transferrable to another person?
No, NCD cannot be transferred to another person but can be valid on services, make sure to go through the details available on the website of DirectAsia SG.
Similar Voucher Codes
Income Coupon Code - Collect S$90 CapitaVouchers On NTUC Motorcycle Insurance Promo Code
Key in this promo code at the checkout page and receive S$90 CapitaVouchers with motorcycle insurance purchases.
Income Coupon Code - Up To S$390 CapitaVouchers On NTUC Car Insurance Promo Code Singapore
Get car insurance with up to S$390 CapitaVouchers from the greeting page by using the promo code at checkout.
Income Coupon Code - Get Income Treats With Up To 50% OFF | Coupon Code
Get exclusive benefits on purchasing an insurance policy. Save up to 50% on income treats from the page.
Income Sale - On Purchase Of NTUC Income Health Insurance Get Benefits
Get stay protected against unexpected medical expenses on purchasing health insurance from the landing page.
Income Sale - Get NTUC Income Personal Accident Insurance With Great Savings | Discount Code
Purchase personal accident insurance from the landing page and stay protected against injuries, accidents, and infectious diseases.
Rate Direct Asia Vouchers Experience
Rated
0.0
/5 from
0
reviews
Rate us on Google
Active Direct Asia Promo Code & Discount Codes for March 2023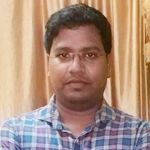 About Direct Asia
Established in 2010, Direct Asia has made insurance a hassle-free procedure where you get to customize the type of insurance bond you want. Direct Asia is a quick, less complicated and easiest way to confirm online insurance on motorcycles, cars and travel. From individual insurance to family insurance, Direct Asia SG is the best place to secure your vehicles and self-insurance for travelling purposes.
There are some value-added services along with the insurance plan, from 24 hours free assistance to the DirectAsia promo code listed on our website. They provide the customers with direct access to the insurance along with transparent pricing keeping things clear. Whenever intending to start with the insurance plan, use the DirectAsia promo code listed on our website along with cash back deals.
Customer Services
For the instances where you require some help related to policy or need some guidance when finalizing insurance, you can contact the customer services of Direct Asia. With the availability of different mediums, you can choose from any of the below-mentioned ways to connect with the customer service executive of Direct Asia Singapore.
The customer service contact number of Direct Asia is 6665 5555.
You can also email them at the following email address customerservice@directasia.com.
The team is available from Monday to Friday from 9 AM to 7 PM.
Frequently Asked Queries
Address – 20 Anson Road, #08-01, Singapore 079912.
Request for Call Service
You have some queries to confirm or need some clarification related to insurance, you can simply request a call back from Direct Asia Singapore. All you have to do is fill in the details available on the website itself and fill in your contact details including the preferred duration for the call from Direct Asia. After adding the details click on 'Call me later' and the team will approach you within the provided timeline.
Claim Contact Details
If you wish to claim your insurance, you must contact the customer service focused on the claim related issues. You can contact the team of Direct Asia for claim related concerns through the below-listed details.
The DirectAsia Singapore's hotline number is 6532 1818.
The people overseas can contact through the following emergency contact number +65 6603 3699.
You can contact in between 9 AM to 5 PM during weekdays.
Payment
The payments can be made smoothly at Direct Asia for the insurances extremely easy. The premium EMI payments must be made in time to avoid future discommode during the renewal or purchasing of the insurance. Mostly the accepted payment channel at Direct Asia is through credit cards, also it is truly safe to use the credit card credentials but never advised to email the crucial information.