Samsung Cash Back, Coupons & Discounts December 2022
Grab Samsung's ever-evolving technologies in the form of smartphones, TVs, home appliances, accessories, and other smart devices at discounted prices. Samsung promo code Hong Kong will let you get cash back and save on your orders while you switch to energy-efficient and high-tech gadgets. Samsung HK is widely known for its cutting-edge technology.
Samsung Coupon Code - December 2022 Promotion! Get Up To 50% OFF With Promo Code HK
12.12 三星香港 Promotion - Enjoy a hefty discount of up to 50% on these cool Tablets, Galaxy Z Flip 5g phones, Mirror TVs, Smart Watches, Vaccum Cleaners, Refrigerators, & more.
Samsung Sale - Get Galaxy Buds2 Pro At Just HK$1298 - 三星香港 Deal!
Want to buy Galaxy Buds2 pro online? Then come to this greeting page and buy now with the beginning price of just HK$1298.
Samsung Sale - Exclusive Offer For DBS Credit Card! Save Up To EXTRA HK$2000
Here is a special offer for DBS Credit Card users! Make a purchase for your most loved products online and take up to HK$2000 more savings.
Samsung Sale - HK$600 OFF + FREE Gifts Worth Over HK$3500 On Galaxy Z Flip4 5G - Buy Now!
Don't get miss it! Enjoy HK$600 discount on Samsung Galaxy Z Flip4 5G Smartphone plus receive free gifts worth over HK$3500 at checkout.
Samsung Sale - Sign Up To Samsung Education Store & Get Up To HK$2,102 Perks
Get fabulous perks od up to HK$2,102 on your shopping when you become a member of the Samsung Education Store. Rush now!
Samsung Sale - Buy Samsung Smart TVs Online & Take Up To 15% OFF
Huge price drop on Samsung Smart TVs. Visit this offer page and buy Neo QLED 8K, Neo QLED 4K, QLED TV, Crystal UHD TV, Full HD TV, UHD 4K TV, and more with a huge discount of up to 15%.
Samsung Sale - Snatch More Benefits With Best Price | Trade-In Program
Looking for the best price on your old Smartphone and Smart devices? Get now from the all-new trade-in program with a hassle-free experience.
Samsung Sale - Save Big Up To HK$600 On Smartwatches & Galaxy Buds
Huge price drop on Galaxy Watch5 pro, Galaxy Watch4, Galaxy Buds2 pro, & so on! Purchase and snatch up to HK$600 discount.
Samsung Sale - Enjoy Up To 30% OFF Washing Machines
Shop today online for an awesome Washing Machine to clean all your dirty clothes. Order now and get a huge discount of up to 30%.
Samsung Sale - Samsung Neo QLED TVs! Shop With Up To HK$28000 OFF
Don't miss these jaw-dropping deals on Samsung TVs such as Neo QLED 4K, Neo QLED 8K, & so on! Grab now with up to HK$28000 OFF.
Samsung Sale - Purchase The Frestyle & Grab HK$1000 OFF
Come to the respective promotion page and order for The Freestyle at a HK$1000 discount without using any Samsung promo code HK.
Samsung Sale - Enjoy Up To 50% OFF All Latest Samsung Galaxy Series Smart Phones
Explore Galaxy series phones like 三星S10 Plus, A20, 三星A50s, A80, A10, A22, S22 Ultra, S21 FE, Z Flip4, Z Fold4, Z Flip3, Z Fold3, M33 5G, & more. Purchase and save up to 50%.
Samsung Sale - Enjoy HK$500 OFF Samsung S22 Ultra 5G Smartphone
Ready to grab a huge discount? Place your order right now for 三星Galaxy S22 Ultra 5G Smartphone and snatch HK$500 OFF.
Samsung Sale - Order Samsung Air Conditioners Lowest From HK$8045
Receive the lowest starting price of just HK$8045 on shopping online for Samsung ACs to keep yourself cool during this hot summer.
Samsung Sale - Purchase Samsung Smartphones Accessories From As Low As HK$118
Grab the lowest starting price of just HK$118 on shopping online for these Smartphones Accessories such as Cases, Back Covers, Stand Cases, Screen Protectors, & more. Shop now!
Samsung Sale - Buy Cool Tablets - Up To 20% OFF | Hong Kong Promotion
Enjoy the best savings of up to 20% on shopping online for best-selling Samsung Tablets such as Tab S6 lite, Tab S8 ultra, Tab S8+, Tab S7, & so on. Hurry up!
Samsung Sale - 49" Odyssey Neo G9 Mini-LED Curved Gaming Monitor! Starting From HK$18,980
Visit this landing page and buy a 49" Odyssey Neo G9 Mini-LED Curved Gaming Monitor with a starting price of just HK$18,980.
Samsung Sale - Samsung Galaxy S21 FE 5G Smartphone! Starting From HK$5,198
Just come to this landing page and buy Samsung Galaxy S21 FE 5G Smartphone with the beginning price of just HK$5,198. Grab this deal now!
Samsung Discount - Gaming Monitors Starts At HK$3,280 - Buy Now!
Make your order online for Gaming Monitor through his offer page and get the starting price of just HK$3,280. Start shopping now!
Samsung Discount - Purchase Computers & Monitors Online And Save Up To HK$1542
Huge price drop on cool Computers and Monitors range! Order Odyssey Neo G9, G7, G5, & so on with heavy rebate of up to HK$1542.
Samsung Discount - Receive Up To 20% OFF Vaccum Cleaners
In this special promotion, receive awesome savings of up to 20% on shopping online for top-selling Vacuum Cleaners via the Samsung HK store.
Samsung FAQs
How do I use Samsung discount code?
• Visit our website and type 'Samsung' in the search column.
• Go with the first suggestion appearing under the box.
• You will go to the page where all Samsung promo codes and voucher codes are listed.
• Copy any of the codes from there.
• You will get redirected to the Samsung Hong Kong website.
• Add the needed products to the cart.
• Go to the checkout page and apply the code.
• Enjoy cashback on every order!
Does Samsung offer a corporate discount?
Samsung employee discount program offers 25% OFF on selected products. You'll have to provide a valid institutional email and verify your eligibility to get this discount at Samsung partners' store.
How can I pay for my Samsung orders?
Samsung Hong Kong accepts all the major payment options including Visa, Amex, MasterCard, AliPay, WeChat Pay, and Samsung Pay. You'll find all the available payment methods on the checkout page for your specific region.
Where can I find a Samsung repair centre in Hong Kong?
You can find a Samsung support center in Hong Kong for mobile devices, TV & AV, home appliances, PC & office, camera and camcorders, and app services. Just go to the 'find a support center' option on this store, choose the product category and search for a location.
Where can I find the Samsung's promotions?
There is a special section of promotions listed on www.samsung.com.hk that reveals all the latest offers and discounts available on this brand. You may also explore our page to know the available Samsung promo codes in Hong Kong to save.
More about Samsung
Samsung Trade-in
Exchange your Samsung device for a brand new one in a hassle-free manner while taking advantage of the Samsung trade-in services. There couldn't be a better time to replace your old gadget (Samsung or any other brand) with a newly launched smartphone without having to pay in full. Just follow these steps to confirm your trade-in and use the Samsung promo code on top of it to save better on your purchases:
Visit the Samsung trade-in website to crosscheck if your device is eligible for an exchange.
Answer a few questions to determine the value of your device.
Choose the Samsung Experience stores for the final step.
Get your Trade-in value to a Hong Kong bank account within 3 days.
30% OFF on Education Stores
Sign up to the Samsung Education Store with a verified email address of any recognized educational institution in Hong Kong. Get Samsung's education store discount of up to 30% OFF on the new Galaxy Z Fold4, Z Flip4, Watch 5, and Buds2 Pro. Log in to see other educational offers that can be used along with the Samsung discount codes to save.
Samsung free delivery on any purchase from the online store in Hong Kong.
Flexible payments – 36-months installment plan with 0% interest rate.
Exclusive discounts on tablets, computers, home appliances, TVs, and Monitors.
Additional perks valued up to HK$2,102.
ClubS Membership Program
Be a part of the Samsung ClubS and you'll be able to earn S Dollars and enjoy other privileges by registering your products. For every HK$1/MOP$1 spent on this store, you'll be able to earn 1S dollar immediately. Once you have collected enough S Dollars, you can redeem them to redeem special gifts and enjoy selective privileges. You'll be able to sign up for a wide range of tutorials, smart academy offers, and other workshops without any fuss. The members also get tons of benefits in terms of Samsung services and savings once they use the Samsung promo codes in Hong Kong.
Similar Voucher Codes
CityLink Coupon Code - Order Storewide & Save Up To 70%
12.12 Sale HK! Now is an ideal time for shopping! Buy Mobiles, Routers, Headsets, Speakers, Tablets, & more and get a massive markdown of up to 70% at Citylink Hong Kong.
Logitech Coupon Code - Subscribe Now & Grab HK$50 OFF First Order With Discount Code HK - New User Special!
If you are a New Customer, just subscribe to the newsletter and received Logitech Promo Code to get a HK$50 discount. First Purchase Only!
Logitech Sale - Save Up To 17% On iPad Accessories
It's time to pay less for iPad Accessories! You'll grab a superb discount of up to 17% on this mind-blowing array. Place your order now!
OnePlus Coupon Code - Get Exclusive 10% OFF On OnePlus Accessories - Subscribe Now
Sign up now with your personal email-id and receive an exclusive discount of 10% on shopping online for OnePlus Accessories. Grab this deal now!
Ticwatch Discount - Get Cololight At US$49.99
Visit this landing page and purchase stylish and premium-quality Cololight at the best price of US$49.99. Don't miss out!
Rate Samsung Vouchers Experience
Rated
0.0
/5 from
0
reviews
Rate us on Google
Samsung Contact
Active Samsung Promo Code & Discount Codes for December 2022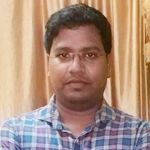 The pioneering technologies by Samsung have redefined greatness and we are here to make it all affordable for you.

We have gathered all the Samsung promo codes and discount codes to help you get cashback on products including gaming monitors, OLED, washing machines, refrigerators, and AI AirDresser.

To make high-end comfort accessible to everyone, Samsung is going the extra mile every day. Some of the most popular products would be Samsung Galaxy Z Flip 4, Buds2Pro, Watch5 pro, S22 Ultra, S8 Ultra, and more.
About Samsung
Founded in 1969, Samsung electronics quickly rose to fame in the Korean Market and became a top manufacturer. After years of hard work in the electronics field and the creativity of brilliant minds, Samsung received global recognition as an industry leader and ranked among the top 10 brands.
Whether it is smartphones or other electronic devices, Samsung is always a name that comes first to mind. Samsung trade-in, education store, corporate employee offers, and other latest Samsung promo codes make it the perfect choice for tech geeks.
This brand deals in mobile, TV & AV, home appliances, displays, accessories, and apps and products that millions of shoppers worldwide love.
Pick-up and Return Delivery
Get door-to-door pickup and return delivery service for Samsung mobile phones and tablets that are under warranty. To avail of this service under the Samsung returns policy, give a call at 3698-4698 and get help.
This service is offered by Samsung HK stores in all regions excluding remote or restricted areas. The shoppers have 25 days to return their orders (30 days for vacuums and PowerBots) and all the promotional products received with them must also be returned.
Samsung Warranty Policy
Go through Samsung's warranty policy available on the product's page to know what is covered under your warranty.
Every product has a different warranty period and their eligibility for repairs may differ, in that case, you need to be pretty specific about the kind of warranty your product carries.
You may also contact the customer care services of Samsung HK to know more about your online maintenance warranty registration and claims.
Popular Samsung Products
Samsung appliances have not only made lives efficient but it has also contributed to major changes in lifestyles.
The Samsung washing machines, bespoke refrigerators, audio devices, watches, air conditioners, Galaxy A53 5G smartphone, Galaxy Book2 Pro 360, Odyssey Ark, M8 Smart Monitor, and other techs have a revolutionary impact.
And to make these products easily affordable to all, Samsung offers massive discounts from time to time. You may use the Samsung promo codes and coupon codes from our page to save on your favorite gadgets from this store.
Samsung Alternatives
If you are looking for high-end technology, then OnePlus, CityLink, Gearbest, and Logitech can be some of the alternate choices for you. Make sure to use the promo codes and discount codes listed for these stores from our page and save.