Samsung Cash Back, Coupons & Discounts October 2022
Samsung is the most trusted brand in Singapore, when it comes to electronics, from home appliances to smartphones. There's hardly anyone who wouldn't have used any of Samsung products, and if you are intending to purchase any? Explore the listed Samsung promo code and get cashback on using it exclusively from us.
Samsung Coupon Code - Grab Savings Of Up To 70% On Top Products
Make your purchase of the best and latest items and redeem savings of up to 70% at the sale page.
Samsung Coupon Code - Grab Gadgets In 10.10 Great Singapore Sale With Up To 66% + Extra S$30 OFF | Promo Code Samsung
Seize the best items from the Great Singapore Sale shoppable on the online shopping page. Apply the stated Samsung promotion code & get up to 66% + an Additional S$30 OFF with a minimum spend of S$700.
Samsung Coupon Code - Shop Gadgets Online In GSS 2022 With Extra S$320 OFF + Free JJ Lin's Concert Tickets | Discount Code
Grab the opportunity of shopping the best gadgets shoppable in the Great Singapore Samsung Sale with a minimum spend of S$3200. Use the share Samsung code & get S$320 OFF + free JJ Lin's concert tickets.
Samsung Coupon Code - Student Discount Singapore - Steal Up To 20% Savings On Top Items
Hit the landing page to shop for your favourite products and enjoy savings of up to 20% on your total spend. Only students can avail of this deal!
Samsung Coupon Code - Great Sale Singapore - Use Promo code & Purchase Gadgets Or Appliances With EXTRA S$90 OFF
Enjoy an Additional S$90 OFF on shopping of gadgets and appliances from the page with a min. spend of S$1,500 by using the Samsung promo code. You can get an incredible discount only on the Samsung store Singapore official website.
Samsung Coupon Code - Enjoy Free Delivery On Your Shopping
Add your favourite products to your shopping cart and receive the best savings and Free shipping.
Samsung Coupon Code - Receive An EXTRA S$10 OFF On Purchases | Samsung SG Promo Code
Pick your needy gadgets and home appliances from the page with a min. spend of S$300 and get an Additional S$10 OFF by using the SG promo code.
Samsung Sale - Enjoy S$30 OFF + FREE Gift On Order Of Galaxy Buds 2 Pro Or Galaxy Watch5
Visit the page and shop now for your favorite color Galaxy buds 2 pro and Galaxy Watch5 to enjoy a FREE gift worth of S$28 plus S$30 OFF.
More about Samsung
Benefits of Samsung Care+
Life is unpredictable and when it comes to handy electronic items anything can happen. The only thing you can do is to protect it with Samsung Care+ as they offer a good protection plan, at the nominal range, find the Samsung Care+ benefits listed below.
Get FREE one-time Screen Protective Film Replacement.
The repairing cost is reduced to 50%!
The services are provided at your doorstep.
Student Discounts
For the students, Samsung Singapore has some special privileges to make your shopping experience even better, wanna know what those are. The Samsung student discount code will offer an extra discount of 20% on your order, along with the free delivery and 0% interest rate instalments that can be stretched up to 36 months. With the free gifts on the purchase of the especial Galaxy series, you will be amazed at the order process to the discount benefits. Enter your Student ID to verify and confirm your identity.
Store Pick Up
Wanna have both the experience of in-store as well as online? Samsung Singapore makes it feasible for you with the option of Store Pick-up. The store-pick up will help you with quick services such as 'Smart Switch' to transfer your data quickly to your new Samsung smartphone, and also provides free gift bags to the online purchasers.
Moreover, you get some additional information on how to use to the product like a PRO, the Samsung features that you might not be aware of.
Samsung Sale - Shop Galaxy Z Flip4 & Fold4 5G & Get Up To S$1,195 OFF + S$250 E-voucher, Save S$550 On Bundle Deals & More
On purchase of Galaxy Z Flip4 & Galaxy Z Fold4 5G, today get up to S$1,195 OFF, S$250 e-voucher, FREE accessories, save S$550 on bundle deals and 50% OFF on 2-year Samsung Care + Screen Care. Plus, grab an additional S$200 overtrade bonus.
Samsung Sale - Buy Samsung Home Appliances & Dishwashers To Receive Up To S$400 UNIQGIFT Voucher + FREE Gift
Grab up to S$400 UNIQGIFT Voucher on shopping for 2 home appliances and dishwashers from the page that maintains home hygiene with a minimum spend of over S$2,500 plus FREE gift on selected items.
Samsung Sale - When You Register For Samsung EPP & Enjoy Up To 46% OFF
Make your purchase of any selected products from the greeting page with up to 46% OFF after your registration for the Samsung Education Store Singapore.
Samsung Sale - Shop Galaxy S22 Ultra 5G & Grab S$150 OFF + S$150 Overtrade Bonus
Order Samsung Galaxy S22 Ultra 5G from the page which is available in various colors and S$150 OFF plus, get an additional S$150 overtrade bonus when you trade in.
Samsung Sale - Limited Time Offer! Buy Anything & Get FREE Gifts Worth Up To S$598
Make your purchase of any items from the page like Galaxy Tab S8 series, Galaxy S22 Ultra, and more, and get FREE gift worth up to S$598.
Samsung Sale - Grab 42% Discount On Purchase Of Gaming Monitor 27 Inch With 144Hz Refresh Rate
Enjoy a discount of 42% on the purchase of a Gaming Monitor 27 Inch With a 144Hz Refresh Rate from the landing page.
Samsung Sale - Shop Samsung 8k TV Neo QLED With Up To S$2,000 OFF
Visit the respective page and add your favorite Samsung QLED TV Neo 8k from the page with up to S$2,000 OFF.
Samsung Sale - Spend S$4,999 Only For Order Of Odyssey Ark 55" UHD Gaming Screen with 1000R Curvature
Make your purchase of Odyssey Ark 55" UHD Gaming Screen with 1000R Curvature from the landing page at S$4,999.

Samsung Sale - Flash Sale - Grab Up To 15% OFF On Mobile Phone Promo Code
Apply the promo code at checkout and save up to 15% on shopping for the latest Samsung phones from the page.
Samsung Sale - Enjoy FREE Wallmounting + 17% OFF On Shopping Of 55" OLED 4K S95B
Samsung TV Promotion Singapore - Receive 17% OFF plus FREE wall mounting on the purchase of a 55" OLED 4K S95B Tv that is best for gaming.
Samsung Sale - October 2022 - Grab Up To 30% OFF On Best Soundbar Singapore
Shop soundbar Singapore with Bluetooth and wireless capabilities and receive up to 30% OFF. Hurry!
Samsung Sale - Receive Smart TV Samsung QLED Series With Starting Price Of S$1,169
Upgrade your Smart TV QLED Series by purchasing from the respective page with a base price of S$1,169 like Neo QLED 8K TV & 4K TV, crystal UHD, The frame and more.
Samsung Discount - Purchase Galaxy S Series With Up To 10% Discount
Get your hands on the fantastic range of Samsung Phones. Enjoy Discount of up to 10% OFF for the Galaxy series from the page such as S20 ultra, S10 lite, Galaxy S, and more.
Samsung Discount - Purchase Projectors With A Base Price Of S$1,499
Pay as low as S$1,499 for projectors. Pick your favorite from the page like Triple Laser, Smart, and Ultra Short Throw projectors.
Samsung Discount - Shop Monitors Now With Up To 33% OFF
Get gaming monitors, curved monitors, smart monitors, and more from Samsung Monitors with up to 33% OFF.
Samsung Discount - Purchase POWERbot-E 2-in-1 Vacuum and Mop Cleaning System With 17% Discount
Capture dust and dirt easily by using this POWERbot-E 2-in-1 Vacuum and Mop Cleaning System from the respective page at 17% OFF.
Samsung Discount - On Your Purchases Redeem Online Gifts
Shop your favorite Samsung TV & Soundbar from the sitewide and redeem FREE Singlet CAST subscription.
How to use Samsung Promo Code?
Type Samsung on our website's search column and then select the very first suggestion.
Explore the widest range of Samsung promo codes and vouchers listed on the landing page.
Select any Samsung coupon code eligible for the desired product.
Once you select a deal, you will be redirected to Samsung's website.
Add the suitable products to the cart and continue with the check-out option when done adding the products to the cart.
Apply the copied Samsung Singapore promo code and proceed with the payment.
Enjoy the discounted rate and extra savings through the cashback from us.
Does Samsung have free shipping?
Well, Samsung offers FREE shipping on all orders without any minimum amount required. Get your order delivered safely and in time at no delivery cost and you won't require a Samsung Free Shipping code at all.
Where do Samsung phones ship from?
The Samsung phones are shipped from South Korea, as the company was founded in South Korea, most of the shipment operations are done from their main warehouse.
Is Samsung a Chinese company?
No, Samsung is not a Chinese company, it is a South Korean Multinational company started in 1969.
I have received a wrong order from Samsung, what to do?
For such circumstances, you must keep the order in its original condition and request a return within 7 days of the delivery. If the seal of your Samsung product is broken, you won't be able to return the order, as it will be rejected.
Similar Voucher Codes
Razer Coupon Code - Save Up To 30% On Top Items
Make your purchase of your favourite products at the landing page and receive a discount of up to 30%.
AliExpress Discount - Get Savings Of Up To 70% On Consumer Electronics
Place your order for Consumer Electronics from the popular categories and receive a price reduction of up to 70%.
Expansys Coupon Code - Save Up To 80% On Top Deals
Get into the landing page to reserve the best and high quality products from the popular categories and get savings of up to 80%.
JBL Coupon Code - Make Your First Purchase & Save $5 When You Sign Up
Visit the respective website and sign up with your email address to enjoy a discount of $5 plus brand-new product information, deals and birthday privileges.
JBL Discount - Steal Up To 17% Savings On Speakers
Looking for the best Bluetooth Speakers at pocket-friendly prices? Shop now with this special deal and get up to 17% discount.
Rate Samsung Vouchers Experience
Rated
4.6
/5 from
19
reviews
Rate us on Google
Active Samsung Promo Code & Discount Codes for October 2022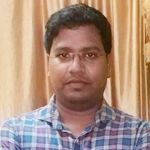 About Samsung
Samsung is a Korean company started back on 1st March 1938 by Lee Byung-Chul in Daegu, Japanese Korea. Served worldwide, as they are considered as one of the best companies offering what every generation needs, a high functioning range of smartphones, home appliances, washing machines, vacuum cleaners, ACs, Smart Home devices such as home entertainment, hygiene & cleaning products, home management, computing devices, and more.
Samsung Electronics was started in 1969, they started with a black & white TV and now has covered all the smart technology and offering the finest products at the most sustainable rates. From the leisure range of smartphones, you will be stunned with the following smartphone devices of Samsung such as S21 Ultra, Flip 3, Fold 3, Z Flip 3, A52, and more. With our Samsung promo code Singapore, you will save exceptionally on your purchases and get a cashback from us.
Customer Service
The customer service team of Samsung is available 24*7 to assist you, so if you have stranded somewhere, feel free to look for help by using any of the under-mentioned channels.
For the queries related to mobile phones call the following contact number 1800-4252997 and if you are using Samsung phones call (1800.)
Live Chat using the option listed on the website as well as Samsung App.
Fill in the details by choosing the email option listed on the website.
Solutions are briefly explained in the FAQs section.
Return Policy
Wanna return your Samsung product? No worries as the Samsung Singapore online store returns are quite easy and come with certain terms & conditions for successful reimbursements. Find some of the detailed returns guidelines enlisted below in points.
For the incorrect orders delivered, you must place the return request within 7 days of the receipt.
The change of mind returns is only legitimate on the following products of Samsung smartphones, tablets, galaxy buds, and mobile accessories and should be done within 14 days of the purchase.
The purchasers must request a return within 24 hours for the orders with cosmetic damage.
The received product is well illustrated on the box, it is important that the product should not have a broken seal and must be returned in its original condition.
Reimbursements at Samsung
The refunds are only processed if the returned order has passed the inspection, also if you have not followed the guidelines of Samsung returns, your return request will be discarded. The reimbursement can take up to 30 working days to reach the original payment channel, and if it takes longer than 30 working days, you must contact the customer services of Samsung Singapore.
Payment Modes
The payments at Samsung Singapore can be made easily using any of the following channels such as VISA, MasterCard, American Express, Samsung Pay, Interest-free instalment payment via UOB Credit cards, OCBC Credit cards. Make sure to use the Samsung promotion code listed on our website and don't forget to use the Samsung Black Friday & Cyber Monday deals enlisted on our website.