Qatar Airways Cash Back, Coupons & Discounts February 2023
Make your traveling commodious and fly in luxury to your destination using the Qatar Airways discount code for cash back! Explore an unending range of flights and unravel new experiences while complementing your flights with world-class amenities at Qatar Airways Taiwan and make your journeys safe and comfortable more than ever at feasible prices.
Qatar Airways Coupon Code - Collect 4,000 Avios On Flight Bookings - Join Privilege Club Today!
Seize the opportunity to unlock special rewards with the best airlines in the world! Redeem the given promo code while selecting your preferred flight and earn 2,000 Avios in Economy Class and 4,000 Avios in Business or First Class!
Qatar Airways Coupon Code - Purchase Extra Baggage, Lounge Access, & More & Get 20% OFF
Grab up to 20% OFF when you purchase extra baggage, lounge access, or meet online. Rush to the landing page and compliment your journey with this amazing offer!
Qatar Airways Coupon Code - Welcome Qmiles Promotion! Enroll To Privilege Club & Get 1,500 Qmiles
Welcome Qmiles Promotion - Register to the Privilege Club membership now and you will get 1,500 Welcome Qmiles immediately into your account.
Qatar Airways Coupon Code - Student Club Benefits! Save Up To 20% On Flight Reservations
Join now and enjoy the Student Club Benefits with the World's Best Airline! Book your next flight online and you will save up to 20% at checkout + Additional baggage allowance, Date change flexibility, and more!
Qatar Airways Coupon Code - Enjoy Up To 70% Discount On Pre-Purchase Excess Baggage In Bulk
Get extra baggage with Manage Booking and you'll get up to 70% off flights operated by Qatar Airways. Book now and enjoy great savings!
Qatar Airways Coupon Code - Access Exclusive Travel Deals On Mobile App Bookings - Download Now!
Download the app now and never miss an offer + find the best fares on your upcoming trip! Book the award-winning journeys with the Qatar Airways mobile app now!
Qatar Airways Sale - Privilege Club - Book Online Now With Up To 30% Discount
Explore the Privilege Club benefits on your next travel with Qatar Airways Taiwan! Rush to the landing page now and enjoy the incredible discount of up to 30% at checkout. Hurry!
Qatar Airways Sale - Book Online & Save Up To 30% On Flight + Hotels | Qatar Airways Holidays
Enjoy the Incredible savings on holidays! Book flights + hotels during this promotion period and you will enjoy up to 30% discount at checkout. Book now before the deal ends!
Qatar Airways Discount - Flights To Johannesburg - Book Online From Just TWD25333
Flights to Johannesburg - Book online right away exclusively on the landing page at the cheapest starting price of just TWD25333.
Qatar Airways FAQs
How do I use Qatar Airways discount code?
• Visit our website and type 'Qatar Airways' in the search bar.
• Click on the first suggestion.
• You will visit the page where all Qatar Airways promo and voucher codes are listed.
• Copy any of the codes from there.
• Get redirected to the Qatar Airways Taiwan website.
• Add flight tickets to the cart.
• Go to the checkout page and apply the code.
• Enjoy cash backs!
How do I pay at Qatar Airways?
You can pay for your bookings at Qatar Airways by credit and debit card, PayPal, Apple Pay, and AliPay.
What are other ways to earn Avios?
You can earn Avios points by making reservations at Qatar Airways Hong Kong or its partners for car rentals, hotels, and flights. You may also shop at Qatar duty-free for more Avios points.
Does Qatar Airways offer a best price guarantee?
If you see a lower flight ticket price somewhere else within 1 hour of your flight booking, then you can claim a price match by contacting its customer care services. However, this facility isn't available in all the regions.
When does the online check-in at Qatar Airways open?
Travelers can check in online at Qatar Airways between 48 hours to 90 minutes prior to the flight's departure.
More about Qatar Airways
Qatar Airways Privilege Club
Unlock exclusive rewards with the world's best airlines by joining the Qatar Airways privilege club. The members will earn 2,500 Avios in Economy Class and 5,000 Avios in Business or First Class, once they complete their first flight.
Those who make a reservation through qatarairways.com or the Qatar Airways mobile app will earn an additional 2,000 Avios. There are 4 privilege club tiers including Burgundy, Silver, Gold, and Platinum that you need certain QPoints to get access to these levels.
Travelers can modify their travel experience by using Avios to pay for flights, upgrades, extra baggage, shopping at Qatar Duty-Free, and more.
Upgrade your Journeys
Qatar Airways offers discounts on flight upgrades to business or first class where travelers will get access to award-winning services. Complement your journey with extra baggage, lounge access, Al Maha meet and assist services, or by upgrading to premium.
You'll get a special discount of 20% OFF on such services and may use Qatar Airways promo codes to grab additional savings in the form of cash back.
Student Club Discount
Qatar Airways students club renders special discounts to the students. They can avail of up to 20% OFF as Qatar Airways student discount on their flights whether they are traveling for educational or business purposes. There are several other benefits they can avail of including:
Exclusive rates on flight tickets
Baggage allowance
Flexible bookings
Save with Companion Pass on your Travels
Graduation gift - Privilege Club tier upgrade
Complimentary Super Wi-Fi and special services
Similar Voucher Codes
Klook Coupon Code - Sign Up To Claim Travel Benefits Of Up To 60% OFF Worldwide!
Receive up to 60% Travel discounts sent straight to your inbox when you register online using your email address. Subscribe now and unlock all the top deals exclusively for you!
Klook Coupon Code - Get 5% OFF Your First Booking Through The Mobile App! Klook Promo Code 2023
客路優惠碼 | Enter the promo code at checkout to enjoy exciting travel anytime, anywhere. Enjoy 5% off your first booking through the app!
Klook Coupon Code - Summer Cool Discounts | Book Selected Tickets Online & Save NT$100
Summer Cool Discounts - Explore the top choices of travel tickets only on the landing page and enjoy your reservations with an unusual discount of NT$100 using the given Promo Code at checkout. Hurry!
Klook Coupon Code - Enjoy Up To 65% Discount On Taiwan Itineraries Ticket - February Sale 2023
Grab the benefits of this amazing promotion! Book a selection of local Taiwan itineraries online and enjoy up to 65% off at checkout.
KKday Coupon Code - Taiwan Day Tour! Download the 官網 Mobile App For EXTRA NT$90 OFF
Spend a minimum of NT$1,500 on Taiwan Day Tour and you will enjoy an EXTRA NT$90 discount on your next bookings! Download the official mobile app and enjoy the benefits!
Rate Qatar Airways Vouchers Experience
Rated
5.0
/5 from
31
reviews
Rate us on Google
Qatar Airways Contact
Active Qatar Airways Promo Code & Discount Codes for February 2023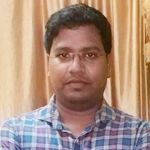 Being the youngest airline in six continents, Qatar Airways is not just about providing flights but experiences. The unbeaten lavishness of the Qatar Airways economic and business class is complemented by its Privilege Club benefits, student discount, and reward Avios.

You get other facilities like in-flight entertainment, Qatar duty-free, lounges, dining, super Wi-Fi, and much more to make your journeys unforgettable. While you do that, take advantage of the Qatar Airways discount codes and other discounts like earning 5,000 Avios points on buying a flight ticket to the FIFA World Cup game.
About Qatar Airways
With the motive of going places together, Qatar Airways is a renowned global airline that is committed to serving travelers from six continents through its latest-generation aircraft, professional flight attendants, and excellent facilities that come along with its flexible bookings.
No matter if you're going for group travel, family travel, or trying to fly solo, Qatar Airways privilege club, Qmiles, offers, and inspirations for outdoor, city, food, and shopping tours available here will make it highly convenient for you.
You can book flights, cars, and hotels while getting a discount of up to 20% when you buy extra baggage, lounge access, Al Maha meet and assist services, Duty-free goods, and more in just a few taps of your fingers.
The guaranteed flexibility by this portal comes along the amazing discounts once you apply the Qatar Airways優惠碼 flying to Taipei, UAE, Saudi Arabia, Egypt, and other destinations around the globe.
What makes this airline even more incredible is the ease to manage your bookings, flight status, tracking, and more that can be done through the Qatar Airways app and you can travel peacefully!
Cancellations and Refund
In the event of any changes in your travel plans, make sure to use the 'manage my booking' available under your Qatar Airways account. You'll be able to change the date and destination of your travel without any fuss.
Go through the Qatar Airways cancellation policy available on the booking page to know if your booking is eligible for a refund or not. If your booking was affected due to Covid-19, whether booked from the website or the Qatar Airways app, it will be eligible for a refund.
The travelers can opt for a refund in the form of a Qatar Airways voucher to get 10% more value. It also provides a refund for the unused parts of your tickets.
Stay in the know
Subscribe to the Qatar Airways newsletter to stay updated about the latest drops in flight fare rates, limited-period offers, and more.
You'll be asked to choose your preferred city of departure before signing up and they'll keep you alerted regarding all the special offers on travel packages from that destination.
For other occasional discounts, you may also check the Qatar Airways discount codes we have listed and get cash back.
Qatar Airways App
Download Qatar Airways to start browsing for flights and travel packages on the go. You'll be able to add your Privilege Club card to your wallet, enjoy online check-in, add a boarding pass and manage bookings no matter where you are.
The app gives you instant access to notifications and arrivals and departures. Along with app-exclusive discounts, you may also use the Qatar Airways discount codes from our page to get cashback on your reservations.
Qatar Airways Alternatives
You can reserve flights at Kiwi.com, Etihad Airways, and KKDay if you are traveling from Taiwan to any corner of the world. We have also listed the discount codes and promotions applicable on these pages to help you save better.