Klook Cash Back, Coupons & Discounts December 2022
Explore the 'hidden gem of Asia'- Taiwan using the Klook優惠碼 and earn cash back on every trip to this wonderland! From famous sightseeing attractions, lavish properties, vacation houses, car rentals, outdoor sports to authentic food hunt and local fun activities, Klook will let you plan out the whole itinerary for an unforgettable venture. Spice up the fun of your holidays using this admirable booking platform!
Klook Coupon Code - Sign Up To Claim Travel Benefits Of Up To 60% OFF Worldwide!
Receive up to 60% Travel discounts sent straight to your inbox when you register online using your email address. Subscribe now and unlock all the top deals exclusively for you!
Klook Coupon Code - Get 5% OFF Your First Booking Through The Mobile App! Klook Promo Code 2022
客路優惠碼 | Enter the promo code at checkout to enjoy exciting travel anytime, anywhere. Enjoy 5% off your first booking through the app!
Klook Coupon Code - Summer Cool Discounts | Book Selected Tickets Online & Save NT$100
Summer Cool Discounts - Explore the top choices of travel tickets only on the landing page and enjoy your reservations with an unusual discount of NT$100 using the given Promo Code at checkout. Hurry!
Klook Coupon Code - App New Account First Purchase With EXTRA 12% OFF Capped At NT$100
Redeem the given Promo Code over your online first-time purchase using the Mobile App and you will enjoy the best savings of EXTRA 12% instantly at checkout. Hurry!
Klook Coupon Code - Enjoy Up To 65% Discount On Taiwan Itineraries Ticket - 12.12 Sale 2022!
Grab the benefits of the 12.12 Sale 2022 promotion! Book a selection of local Taiwan itineraries online and enjoy up to 65% off at checkout.
Klook Coupon Code - Selected Itineraries With 15% Discount - Klook x Cathay United Bank Promo!
Swipe your Cathay United Bank and enjoy a 15% discount on the selected itineraries available on the landing page. Book now and enjoy the benefits!
Klook Coupon Code - Cathay United Bank Promotion! Enjoy An Additional 8% Discount On Staycations
Cathay United Bank Promotion - Enjoy your online reservations with an additional discount of 8% upon the use of given Promo Code at checkout. Hurry!
Klook Coupon Code - Cathay Pacific Cardholders Promotion! Enjoy An EXTRA 5% Discount On Car Rental Bookings
Cathay Pacific Cardholders Promotion - Enjoy your online car rental bookings with an additional discount of 5% using the given Promo Code at checkout. Hurry!
More about Klook
Chances to get up to 60% OFF!
Get access to travel deals up to 60% off and hidden offers by subscribing to the Klook newsletter and feed your wanderlust soul in the best possible way!
Apart from these amazing deals and chances to save, you'll get tour guides, suggestions, and recommendations about places to explore from this portal to make your trips full of memorable events.
Just enter your email address and hit the subscribe button to get all the details in your inbox with Klook優惠 and coupon code to save tremendously!
Customer Services
Having trouble in changing your booking, getting a refund, redeeming points, using the gift cards, or Klook 折扣碼? Get in touch with its support team through the following means and find immediate help:
Go to its help center for FAQs and answers related to various topics.
Start a live chat through 'ask Klook' and get an immediate solution.
Get connected with its WeChat customer Service.
Follow it on Facebook, Instagram, and Twitter to get regular updates.
Invite friends to collect funds
Send your Klook邀請碼 to your friends and join its 'refer a friend' program to earn big benefits on your travels!
Once they make a successful booking through the referral link, you'll able to collect up to HK$25 on each referral. Moreover, your friend will also receive rewards that can be used on their bookings for availing of discounts.
Use the Klook code or Klook 優惠碼 to hold cash backs on thrilling activities, memorable trips, comfortable accommodation, and transport services all over the world!
Klook Coupon Code - Cathay Bank Coupons For Additional 2% Discount On Selected Itineraries
Apply the given Promo Code to enjoy an additional 2% discount on selected itineraries. Swipe your Cathay Bank Cards at checkout and enjoy the benefits at checkout. Hurry!
Klook Sale - Enjoy Up To 60% OFF - Klook Taipei 2022 Activity Tickets!!
Roam around the popular attractions like 台北101, 101大樓, 101 Taipei, and more while enjoying the Taipei whether. Book now and enjoy the best savings of up to 60% at the checkout page!
Klook Sale - Invite Your Friends & Receive NT$100 OFF - Klook優惠 Referral 2022
客路優惠碼! Receive NT$100 reward immediately after your friend sign up using your exclusive code and completes their first activity. Hurry!
Klook Sale - FLAT 50% Discount On Booking - Desert Safari Dubai Tickets
Enjoy sandboarding and a thrilling 4WD desert ride on your next visit. Get the Dubai Desert Safari Tickets online now and save FLAT 50% immediately at the checkout page. Hurry!
Klook Sale - Travel Popular Tourist Attractions Up To 50% OFF - Klook Dubai!
Enjoy the TOP 12 sightseeing in Dubai including Motion Gate, Safari desert, Global village, Dubai Park, Burj Khalifa Observation Deck, and more. Book only at Klook Dubai & get up to 50% OFF.
Klook Sale - Enjoy 21% Discount On Bookings | Klook Xpark 水族館
Xpark 水族館・台北101觀景台門票 | Book your tickets online now and enjoy the fabulous savings of 21% immediately at checkout. RUsh to the landing page to access the deal. Hurry!
Klook Sale - Best Of Singapore! Book Tours & Activity Tickers Online & Enjoy Up To 60% OFF
Book amazing experiences in Singapore online and enjoy an outstanding discount of up to 60% over your reservations confirmed exclusively on the landing page. Hurry!
How do I use a Klook discount code?
Visit https://www.rewardpay.com/tw/ to find the Klook discount code and promotions listed there.
Make sure you copy the most suitable offer from there.
Move on to the "Klook" TW official website.
Proceed to make a booking and use the code you have before making the payment.
Enjoy bumper cashback on every activity!
What are the payment methods accepted here?
Klook offers safe payment getaways for travelers and accepts various payment modes including credit or debit cards of VISA, MasterCard and American Express, PayPal, Apple Pay, Google Pay, Alipay, and WeChat Pay for payment. Don't for to grab some savings through Klook 折扣碼 or a special Visa promo code.
When will I get a Klook refund?
All the PayPal, Alipay, or WeChat refunds are made within 1-3 working days; however, credit card refunds take 5-7 working days and some bank-issued cards can take a time of 30 days.
How can I change my booking?
Go to the Klook order page and choose the order that you want to change by clicking on the "View Details" option. Then select the "Change Reservation" to make the required changes; however, if your booking is "Unchangeable", you won't be able to make any modification to it.
What is Klook's travel guide?
Partnering up with Line, Shopback, Disneyland, and more, Klook offers a great collection of travel articles that are specifically designed to deliver suggestions and ideas for your next wonderful trip.
Similar Voucher Codes
AirAsia Coupon Code - Booking Flights With 20% OFF - 亞航促銷 2022
亞洲航空促銷 2022 - Make your boking exclusively on the landing page and enjoy the best discount of 20% at the checkout. Hurry!
KKday Coupon Code - Taiwan Day Tour! Download the 官網 Mobile App For EXTRA NT$90 OFF
Spend a minimum of NT$1,500 on Taiwan Day Tour and you will enjoy an EXTRA NT$90 discount on your next bookings! Download the official mobile app and enjoy the benefits!
Trip.com Coupon Code - December Crazy Travel Deals | Flight + Hotels Up To 70% Savings For Limited Time Period Only!
Crazy Travel Deals - Catch the fantastic travel savings online on the landing page with up to 70% OFF for a limited time period. Hurry!
Kiwi.com Coupon Code - Book Now Worldwide Flight With An EXTRA €5 OFF - Hurry!
Make your flight reservations using this special Promo Code and save an EXTRA €5 instantly at the checkout. Hurry!
Qatar Airways Coupon Code - Purchase Extra Baggage, Lounge Access, & More & Get 20% OFF
Grab up to 20% OFF when you purchase extra baggage, lounge access, or meet online. Rush to the landing page and compliment your journey with this amazing offer!
Rate Klook Vouchers Experience
Rated
5.0
/5 from
62
reviews
Rate us on Google
Active Klook Promo Code & Discount Codes for December 2022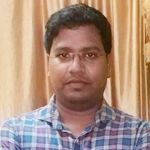 About Klook
Affiliated to Shenzhen Klook Network Technology Co. Ltd. Klook is a pioneering travel experience booking portal in the Asia Pacific, offering a diverse range of destinations worthy of your vacations.
With an aggregation of the world's best tourist attractions, exciting activities, and exploration trips to the beaches, historical lanes, and fun-filled streets, this platform is all about helping you create memories.
Klook台湾 will make your traveling smooth with convenient airport transfers, Wi-Fi, leisure and beauty experiences, entertainment and nightlife, and quick booking. So, get ready to unfurl new vistas of fun which is possible with savings using the Klook promo code in Taiwan!
Discover Klook Hot-Sale
Find out the Klook hot sale deals by scrolling down its homepage and get on your next trip to the Philippines, Bali, Hong Kong, Phuket, London, Taipei, Yilan, and other places at unbelievable prices.
Discover the Klook recommended section to come up with some greatest Klook offers that are eligible on a night safari, surfing experiences, luxurious stays in five-star hotels, national and international flight tickets, and more.
Check out the Klook折扣碼 and Klook 优惠码 from our website to grab some major savings on every adventure that you have been trying to experience with your college friends or family members.
Klook offers a low price guarantee to make sure that you get the cheapest prices on the internet on every travel booking.
Get NT$36.1 off the first Booking!
Along with a hassle-free travel booking experience, the Klook app will bring in a major discount of NT$36.1 off on your first reservation made through the app!
Just install the application on your smartphone and sign up to get this new user discount that can be fetched by using a special Klook promo code 'mobile10'. You'll also receive instant notifications on price drops on family tour packages, staycation, local tours, and more in Taiwan.
Cancellations and Refunds
If you have any change in your plans, make sure to through the Klook cancellation policy to find out if the property or activity you have booked offers conditional, free, or no cancellation.
Just go to the order page of Klook, view the details, and request a refund for the same. In case it is eligible for the conditional cancellation, then you will just get a partial refund and some bookings are non-cancellable as well.
So, if you are tentative about your traveling plans, then make sure that you make Klook bookings offering free cancellation. You can also consult its support team in case you need any further help in changing your booking details.
Earn Klook Points
Collect points on every activity that you book through Klook.com or its app and once you have earned 10 points, you can convert them into TWD and pair up with Klook優惠 to get amazing savings!
These points will be added to your account within 2 days and their value ranges from 1-5% of the total value of the activity you have booked. You can use these points while booking for JR pass for the railway, ferry rides or cultural and handicraft workshops and more.